If you are an NRI parent with school-aged children and have recently relocated to a new country or city, one of the biggest decisions you will face is choosing the right school for your children.
The school should not only offer quality education but should also ensure all-around personality development by encouraging the children to participate actively in various extracurricular activities. Needless to say, you would also like your child to be connected with his Indian roots.
There should be a strong emphasis on helping the child grow as an independent citizen who is intellectually proficient, smart, creative and connected to the Indian roots while respecting global culture. It can be a daunting task, but with the right information and resources, it doesn't have to be impossible.
Here are some tips to help make the process easier.
Tips for Choosing The Right School
1. Consider the Cost
Education is an expensive affair and you should be able to fix a budget on how much you can afford to spend.
Unless you have access to free education, ask yourself if you can afford the tuition fee if your child is accepted into a particular school. Remember that the school with the highest fee may not be the best school.
For parents in Qatar, here is a tabulated list to compare the fees for Indian schools.
2. Location Matters
How far is the school from where you live, and does that matter to you? Do you have to depend on the school transportation and if yes, consider the daily travel time and cost.
3. Involve Your Partner
Parenting is a combined responsibility. When you start searching schools online, ensure that your spouse should be actively involved. Besides, it will also give you an idea of the different aspects or criteria you should look for.
While a father can have a better idea of finding the school that can help in the professional development of the child, the mother possesses the best knowledge about what to look for in the schools in order to ensure the child's moral growth.
4. Talk to Other Parents
If you have shortlisted a school, you should talk to the parents of other Indian students to confirm the school's claims. They have direct experience with the school and do not have any commercial strings attached. So their review is much more important than the school's claim.
Needless to say, it isn't recommendable to talk to them in the school compound. Ideally, you should meet them outside the school after recess.
5. Ask Specific Questions
Instead of asking them general questions like "how is this school?" you should be more specific. Ask them about the extracurricular activities, teaching methodology, parent meetings and the way the students are treated.
6. Check With More Than One Parent
Some parents are quite reluctant to be very open about the school's shortcomings. Others may be unwilling to talk much. So, the best practice is to check with several parents before forming the final picture.
Before even asking any specific question you should first know how long they have been sending their child to the school. Obviously, you wouldn't like to have a detailed conversation with parents only to know later that their child joined just a few weeks back.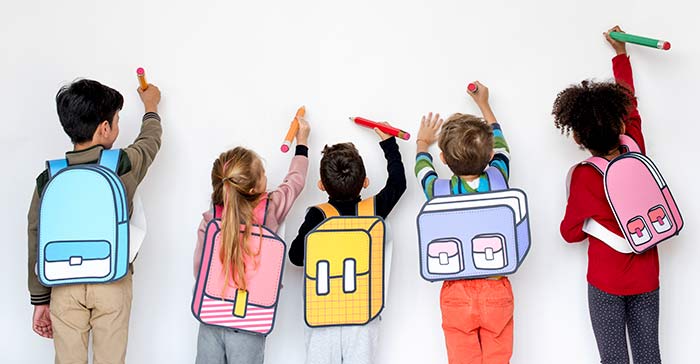 7. Personal Preferences
An ultramodern school that emphasizes a lot of extracurricular activities may seem to be the best school for your child. However, if your child is shy then such schools might unintentionally hamper his growth by forcing him out of his comfort zone.
His inability to perform well in extracurricular activities due to shyness or the social skills of his peers can result in an inferiority complex. Bullying is another problem that he may face in such schools.
8. How Fair Are The Opportunities
The selection criteria also matter a lot. Does the school encourage all interested students to participate in various competitions and extracurricular activities or do they only want the 'best' ones?
More importantly, how do they help the students who are interested in certain activities but don't possess the required skills? Ideally, there should be a certain roadmap for nurturing the talent of such students.
9. The Cultural Factor
There should be a strong emphasis on keeping the children connected to their Indian traditions.
Does the school celebrate Indian festivals like Diwali, Holi, Eid and Rakshabandhan? Is the celebration merely a formality or are children encouraged to celebrate them in a traditional way? Most importantly, do children really enjoy celebrating these festivals?
10. Language Development
It is also important that the schools should encourage students to speak Indian languages. While English's importance cannot be underestimated, you should also ensure that the children are not only taught subjects like Hindi but are actually encouraged to speak in that language.
Does the school organize a regional language debate competition or are students encouraged to read Indian literature? Are there any provisions for students speaking other Indian languages like Hindi, Telugu, Tamil or Malayalam?
How are they kept connected to their language heritage? You should incur special efforts to find satisfactory answers to these questions before getting your child admitted to the school.
Indian schools may not be an option for most western countries. In some countries like Canada, there may be restrictions on choosing the public school as it is linked to your residence location. In such cases, you can check the school rankings online before renting or buying a home. If you have enough budget, you can also consider private schools.
Some cities like Dubai also have a school rating system to check the overall quality.
Choosing the right school can have a significant impact on the rest of your life. So, it is important to do your research and ask questions before making a decision.
---
You May Also Like:
---