The NRI Guides Team regularly reviews this article to ensure the content is up-to-date and accurate. The last editorial review and update were on 22 October 2023.
The Scholarship Program for Diaspora Children (SPDC) is a commendable initiative by the Government of India aimed at supporting the educational aspirations of Non-Resident Indian (NRI) students and children of Indian expatriates.
This program recognizes the importance of education and endeavours to ease the financial burden for these students, fostering their academic growth and personal development.
In this article, we will explore the SPDC Scholarship for NRI students in detail, shedding light on its eligibility criteria, benefits, and application process, while also emphasizing its significance in empowering NRI students to pursue higher education in India.
Table of Contents
About SPDC Scholarship
Scholarship Programme for Diaspora Children (SPDC) is a scheme launched by the Government of India in 2006-07 to make higher education accessible to the children of NRIs and PIOs.
Students can apply for tuition assistance under the scheme for a variety of fields excluding medical and related studies. SPDC also aims to promote India as a centre for higher studies.
Number of SPDC Scholarships
Under SPDC, the Ministry of External Affairs offers 150 scholarships every year, out of which, 100 are reserved for children of NRIs, PIOs, and OCIs fulfilling all the eligibility criteria. 
The remaining 50 are reserved for children of Indian workers in ECR countries. The countries classified as ECR countries are Afghanistan, Bahrain, Indonesia, Iraq, Jordan, Kuwait, Lebanon, Libya, Malaysia, Oman, Qatar, Saudi Arabia, Sudan, Syria, Thailand, United Arab Emirates and Yemen.
Out of these 50, one-third (17 slots) are reserved for children of Indian workers who are studying in India (subject to fulfilling eligibility conditions).
| Candidates Type | Male | Female |
| --- | --- | --- |
| Children of NRIs / PIOs / OCIs | 50 | 50 |
| Children of Indian Workers in ECR countries studying abroad | 16 | 17 |
| Children of Indian Workers in ECR countries studying in India | 9 | 8 |
SPDC Scholarship Amount
The SPDC scholarship scheme provides students with scholarships up to US$ 4000 per year for tuition, hostel fees, admission fees, and other fees (except food charges).
These are available for undergraduate courses in Engineering, Technology, Humanities, Liberal, Arts, Commerce, Management, Journalism, Hotel Management, Agriculture, Animal Husbandry and some other courses. Only first-year students are eligible to get the scholarship.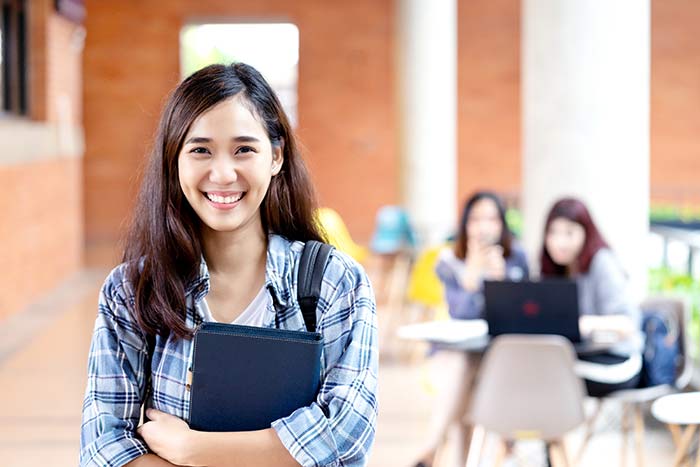 Eligibility for SPDC Scholarship
A candidate who has scored the qualifying 10+2 examination and has been accepted into an undergraduate course at the designated Indian Institution can apply for SPDC if the following requirements are met:
Age: The SPDC is open to applicants in the age group of 17 to 21 years as on 31 July in the year of application.
Education: To be eligible for any category (a), (b), and (c), applicants must have advanced to grade 11 or grade 12 abroad. To be eligible for category (d) the candidate must have passed the Senior Secondary (10+2) or equivalent examination from a system of education recognized by the Association of Indian Universities (AIU).
Minimum marks: In the qualifying examination, the candidate must have received at least 60% of the possible marks in aggregate.
Parent's income: The total monthly income of the applicant's parents should not exceed US Dollars 5,000. They will also need to provide a self-attestation certificate from the employer located abroad.
List of Countries
The SPDC scheme is applicable to NRIs and PIOs/OCIs living in 69 selected countries:
| | | |
| --- | --- | --- |
| Afghanistan | Jamaica | Philippines |
| Australia | Japan | Portugal |
| Austria and Montenegro | Jordan | Qatar |
| Bahrain | Kenya | Russian Federation |
| Belgium | South Korea | Saudi Arabia |
| Brunei Darussalam | Kuwait | Seychelles |
| Canada | Libya | Singapore |
| China | Lebanon | South Africa |
| Djibouti | Madagascar | Sudan |
| Ethiopia | Malawi | Spain |
| Fiji | Malaysia | Sri Lanka |
| France | Maldives | Suriname |
| France – Reunion Island | Mauritius | Sweden |
| France (Guadeloupe) | Mozambique | Switzerland |
| Germany | Myanmar | Syria |
| Ghana | Nepal | Tanzania |
| Greece | Netherlands | Thailand |
| Guyana | New Zealand | Trinidad and Tobago |
| Hong Kong – China | Nigeria | U.A.E. |
| Indonesia | Norway | U.K. |
| Iraq | Oman | U.S.A |
| Ireland | Panama | Uganda |
| Italy | Yemen | Zambia |
How To Apply for SPDC Scholarship
Students who have already secured admission to Indian Institutions and meet other requirements are eligible to apply online at the SPDC website.
The following institutes are eligible for SPDC scholarship:
Central Universities of India offering Undergraduate Courses
'A' Grade Institutions accredited by the National Assessment and Accreditation Council (NAAC) and recognized by UGC National Institutes of Technology (NITs)
Schools of Planning and Architecture and Indian Institutes of Information Technology (IIITs) through the DASA Scheme
All requisite certificates towards Income Criteria, Date of Birth, Marks List, Undertaking by the Institution etc. to be uploaded at the time of application.
The applications are evaluated and shortlisted by a selection committee consisting of officers from the Ministry of HRD, Ministry of Overseas Indian Affairs and Ed.CIL (India) which is an autonomous body under the Ministry of HRD.
The selection process will be based exclusively on merit, but preference will be given to applicants coming from low-income families.
The applications for scholarships are usually invited around April-May and the last date would be around June. You can find more information about the scholarship on the SPDC website.
---
Frequently Asked Questions
---
Who can apply for the SPDC scholarship?
SPDC scholarship is available to children of NRIs & PIOs who want to study undergraduate courses in approved Indian institutions and universities, subject to eligibility criteria.
Is a candidate born outside India, whose parents are neither PIO nor NRI, eligible for a scholarship under SPDC?
No, the SPDC scheme is for the children of PIOs or NRIs to pursue higher studies in select institutions in India. In cases where the candidate is born outside India and his/her parents are neither a PIO nor an NRI, he/she is not eligible for any benefit under the scheme.
What is the minimum mark that an applicant must obtain to apply for SPDC?
The candidate must have secured at least 60% aggregate (equivalent CGPA 6.4) marks in the qualifying examination, i.e. Grade 12 or equivalent grade.
---
You May Also Like
Copyright © NRIGuides.com – Unauthorized reproduction of this article in any language is prohibited. The information provided on this website is intended for general guidance and informational purposes only. It should not be considered a substitute for professional advice.
---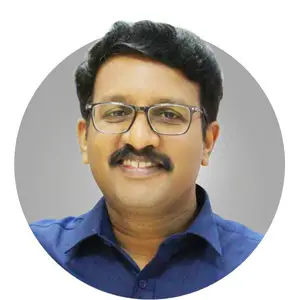 Aneesh, the Founder & Editor of DG Pixels, holds a Master's Degree in Communication & Journalism, and has two decades of experience living in the Middle East. Since 2014, he and his team have been sharing helpful content on travel, visa rules, and expatriate affairs.